Deep Blue

by Jennifer Donnelly

(Goodreads | Amazon | Book Depository)


Publisher: Disney
Source: Publisher
Pages: 352
Release Date: May 6th, 2014
Series: Waterfire Saga #1
Genres: Fantasy & Magic, Young Adult

The first in a series of three epic tales set in the depths of the ocean, where six mermaids seek to protect and save their hidden world.

Deep in the ocean, in a world not so different from our own, live the merpeople. Their communities are spread throughout the oceans, seas, and freshwaters all over the globe.

When Serafina, a mermaid of the Mediterranean Sea, awakens on the morning of her betrothal, her biggest worry should be winning the love of handsome Prince Mahdi. And yet Sera finds herself haunted by strange dreams that foretell the return of an ancient evil. Her dark premonitions are confirmed when an assassin's arrow poisons Sera's mother. Now, Serafina must embark on a quest to find the assassin's master and prevent a war between the Mer nations. Led only by her shadowy dreams, Sera searches for five other mermaid heroines who are scattered across the six seas. Together, they will form an unbreakable bond of sisterhood and uncover a conspiracy that threatens their world's very existence.
I received this book for free from the source listed above in exchange for an honest review. This does not affect my opinion of the book or the content of my review.
When I was younger, I loved mermaid books, movies, TV shows, etc. It's fun to see YA tackle this genre so I was really excited for DEEP BLUE. Although it wasn't exactly what I was hoping for, it was still enjoyable, but confusing.
From page one, we are thrown into this huge, complex world. There was obviously a lot of set up and planning that went into the world building, but it just drowns you. (pun intended) There are so many made up names and words and customs this one needs its own glossary. It was so overwhelming in the beginning I almost wanted to put it down in frustration. My brain hurt trying to pull all of this together and keep up.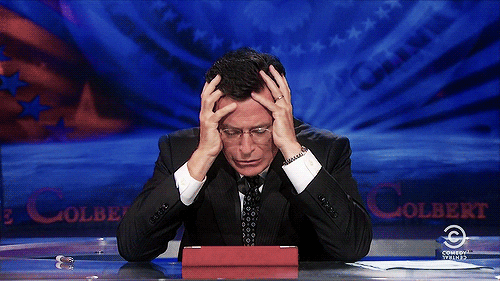 .
DEEP BLUE is best geared toward a younger audience. It has almost a Middle Grade feel, and I think younger teens will probably appreciate it more. It's also fairly clean except for violence, there wasn't really any romance even though the synopsis hinted at it. The focus here is definitely the friendship and growing bond between the mermaids.
There is a cliffhanger. It's almost cruel, especially since the book was really picking up and the end was abrupt. That's not to say that the rest of the book had a slow pace because I never felt bored. This book definitely left me wondering about a few things and I will be on the lookout for a sequel because this one was just setting everything up.
Rating Report
Plot
Characters
Writing
Pacing
Romance
Overall:
3.1