Prisoner of Night and Fog

by Anne Blankman

(Goodreads | Amazon | Book Depository)


Publisher: Balzer+Bray
Source: Publisher
Pages: 416
Release Date: April 22nd, 2014
Series: Prisoner of Night and Fog #1
Genres: Historical, Social Issues, Young Adult

In 1930s Munich, danger lurks behind dark corners, and secrets are buried deep within the city. But Gretchen Müller, who grew up in the National Socialist Party under the wing of her "uncle" Dolf, has been shielded from that side of society ever since her father traded his life for Dolf's, and Gretchen is his favorite, his pet.

Uncle Dolf is none other than Adolf Hitler.

And Gretchen follows his every command.

Until she meets a fearless and handsome young Jewish reporter named Daniel Cohen. Gretchen should despise Daniel, yet she can't stop herself from listening to his story: that her father, the adored Nazi martyr, was actually murdered by an unknown comrade. She also can't help the fierce attraction brewing between them, despite everything she's been taught to believe about Jews.

As Gretchen investigates the very people she's always considered friends, she must decide where her loyalties lie. Will she choose the safety of her former life as a Nazi darling, or will she dare to dig up the truth—even if it could get her and Daniel killed?

From debut author Anne Blankman comes this harrowing and evocative story about an ordinary girl faced with the extraordinary decision to give up everything she's ever believed . . . and to trust her own heart instead.
I received this book for free from the source listed above in exchange for an honest review. This does not affect my opinion of the book or the content of my review.
After being disappointed with CODE NAME VERITY, which I considered a fluke,  I was ecstatic for PRISONER OF NIGHT AND FOG. Especially since this one had somewhat of a focus on Hitler, who is probably the most grotesquely fascinating human in the WWII era. Unfortunately, all I felt for this one was indifference.
Characters in a gif:
Gretchen
Poor Gretchen, seriously. Her father was supposedly shot protecting Adolf Hitler, her mother basically couldn't care less about her, and her brother amuses himself by playing cruel tricks on her that often go way too far. She is Hitler's golden girl, and he appears to love her like a daughter. However, when things start to hit the fan, Gretchen realizes who is truly on her side: almost no one. So yes, things really can get worse for Gretchen.
Gretchen was kind of hard to relate to, which in turn made me care less about her overall. Her "brave" decisions seemed the opposite, and she kept throwing herself into danger to find out the truth about her father's murder. (Which isn't going to bring him back but I guess that's not really the point here) I did find myself really feeling for her situation though, particularly when she was at rock bottom.
Daniel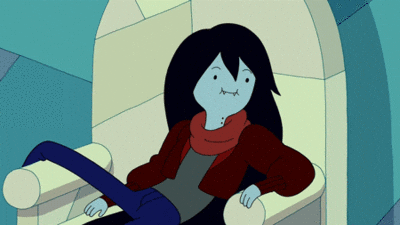 Daniel is a reporter, and a Jew, so there is a whole forbidden romance angle that I usually eat up. However, I found that their "enemy to something more" relationship seemed to develop a bit fast. They meet twice and then all Gretchen can think about is kissing him and she's suddenly smitten when before she didn't even want to touch him because she had been taught to see Jews as monsters. The relationship aside, Daniel is an easy character to like. He's kind, empathetic, and handsome-which never hurts.
~
Anyway, the thing I probably enjoyed most about this one was Hitler's portrayal. You got a see a different side of him-a side his friends and family most likely did see. It was amazing to see how he changes through Gretchen's eyes as the story goes on and we see him as we really knew him to be.
As for the plot, there was not a whole lot going on for this one to be four hundred pages. It was very slow at times, and the chunky paragraphs loaded the pacing down even more. The descriptive writing is really beautiful for a while, but page after page of it and it became tiring when there was no dialogue to break it up. I think it was much too long for what it was.
It's a good historical read if you are interested in the era and have some patience to spare.
Rating Report
Plot
Characters
Writing
Pacing
Romance
Overall:
2.6