Sea of Shadows

by Kelley Armstrong

(Goodreads | Amazon | Book Depository)


Publisher: HarperCollins
Source: Publisher
Pages: 416
Release Date: April 8th, 2014
Series: Age of Legends #1
Genres: Fantasy & Magic, Paranormal, Young Adult

In the Forest of the Dead, where the empire's worst criminals are exiled, twin sisters Moria and Ashyn are charged with a dangerous task. For they are the Keeper and the Seeker, and each year they must quiet the enraged souls of the damned.

Only this year, the souls will not be quieted.

Ambushed and separated by an ancient evil, the sisters' journey to find each other sends them far from the only home they've ever known. Accompanied by a stubborn imperial guard and a dashing condemned thief, the girls cross a once-empty wasteland, now filled with reawakened monsters of legend, as they travel to warn the emperor. But a terrible secret awaits them at court—one that will alter the balance of their world forever.
I received this book for free from the source listed above in exchange for an honest review. This does not affect my opinion of the book or the content of my review.
This is a DNF review. Only 60% was read, the rest was skimmed.
I'm a fan of Kelley Armstrong's books so I was ecstatic for this one, especially after reading that synopsis. We need more sibling centered/family books in YA. 
I actually really liked SEA OF SHADOWS when I first started reading it. The book had pretty good pacing, interesting characters, and more than a few secrets I was anxious to figure out. But after two hundred pages of all that with no rise in the plot, trying to finish this one became tedious.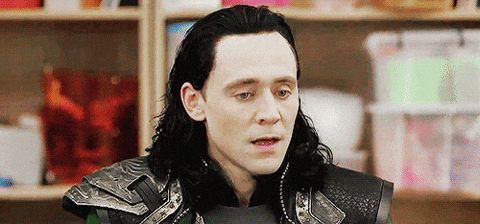 Character development is pretty much always necessary in a book, but the development in these characters didn't always lean toward growth. After awhile, it seemed like I was reading about an entirely new set of characters, almost all of them had changed and read differently than they had in the beginning. The love interests I had liked in the beginning became soft and sappy while one of the main characters turned into more of a damsel in distress.
SEA OF SHADOWS was too much of the same thing for too long. After the initial bout of action and fast pacing in the beginning, it leveled out and it seemed like nothing was happening for awhile. And there is a point where you just have to say
This book hooks you in at the start, which was great for me. However, if you are the type that tends to lose interest or patience with a book towards the middle because things are dragging out, SEA OF SHADOWS may weigh you down. Otherwise, it's not too bad of a book.
Rating Report
Plot
Characters
Writing
Pacing
Romance
Overall:
2.4