Walk on Earth a Stranger

by Rae Carson

(Goodreads | Amazon | Book Depository)


Publisher: HarperCollins
Source: Edelweiss
Pages: 448
Release Date: September 22nd 2015
Series: The Gold Seer #1
Genres: Action & Adventure, Fantasy & Magic, General, Girls & Women, Historical, Young Adult

Gold is in my blood, in my breath, even in the flecks in my eyes.

Lee Westfall has a strong, loving family. She has a home she loves and a loyal steed. She has a best friend—who might want to be something more.

She also has a secret.

Lee can sense gold in the world around her. Veins deep in the earth. Small nuggets in a stream. Even gold dust caught underneath a fingernail. She has kept her family safe and able to buy provisions, even through the harshest winters. But what would someone do to control a girl with that kind of power? A person might murder for it.

When everything Lee holds dear is ripped away, she flees west to California—where gold has just been discovered. Perhaps this will be the one place a magical girl can be herself. If she survives the journey.

The acclaimed Rae Carson begins a sweeping new trilogy set in Gold Rush-era America, about a young woman with a powerful and dangerous gift.
I received this book for free from the source listed above in exchange for an honest review. This does not affect my opinion of the book or the content of my review.
WALK ON EARTH A STRANGER was my first read by Rae Carson and I was not disappointed. This novel first interested me with its intriguing and unique premise and setting. I do have to admit I hesitated a little when I first picked it up, but after a few pages I was like dang, what I have I gotten myself into. It took almost no time at all for me to become completely invested in this story.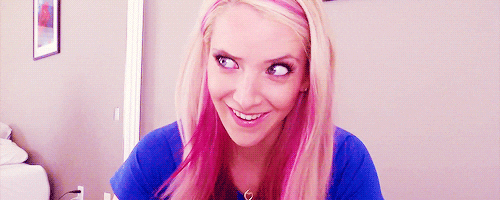 .
One of my favorite tropes, where a girl disguises herself as a guy, works so well here. Not only does it allow us a glimpse into what life was like as a woman during the Gold Rush, but it creates another layer of depth and understanding to Lee's character. As a woman, I was so frustrated with how she was being treated-like an object-but it adds another layer of immersion to the story and allows you to really establish a connection to Lee and care about her. Lee immediately clicked with me, and she was a truly great protagonist.
WALK ON EARTH A STRANGER has such a great cast of characters in addition to Lee, every single one of them is different and plays a role in the story, none of them are just there.
The writing is descriptive but not tedious, you can imagine everything as Lee sees it, almost to the point where you feel like you are actually there. which is important because a large majority of this novel revolves around the journey to California. Usually this can produce pacing issues, but no such thing happened here. There was always something happening to keep you turning the pages and like I said before, the story just sucks you in.
.
Carson does not shy away from the gritty details of the journey either, nothing is glossed over and it feels so real, even down to the tough, heartbreaking scenes.
I think my one problem with this book was that Lee's gold sensing wasn't a huge part of the book. There were a few scenes where it was beneficial, but the synopsis made it sound like the main aspect. So I was a little disappointed it didn't have a larger part in the book, but since this is a trilogy we will probably seeing more of it later. Still, I would obviously definitely recommend this one.
Rating Report
Plot
Characters
Writing
Pacing
Romance
Overall:
3.9