Silver Shadows

by Richelle Mead

(Goodreads | Amazon | Book Depository)


Publisher: Penguin Australia
Source: Netgalley
Pages: 380
Release Date: July 29th, 2014
Series: Bloodlines #5
Genres: Fantasy & Magic, Love & Romance, Paranormal

The heart-pounding fifth installment of the bestselling Bloodlines series, from the author of Vampire Academy.

Sydney Sage is an Alchemist, one of a group of humans who dabble in magic and serve to bridge the worlds of humans and vampires. They protect vampire secrets – and human lives.

In The Fiery Heart, Sydney risked everything to follow her gut, walking a dangerous line to keep her feelings hidden from the Alchemists.

Now in the aftermath of an event that ripped their world apart, Sydney and Adrian struggle to pick up the pieces and find their way back to each other. But first, they have to survive.

For Sydney, trapped and surrounded by adversaries, life becomes a daily struggle to hold on to her identity and the memories of those she loves. Meanwhile, Adrian clings to hope in the face of those who tell him Sydney is a lost cause, but the battle proves daunting as old demons and new temptations begin to seize hold of him . . .

Their worst fears now a chilling reality, Sydney and Adrian face their darkest hour in the fifth book of the New York Times bestselling Bloodlines series, where all bets are off.
I received this book for free from the source listed above in exchange for an honest review. This does not affect my opinion of the book or the content of my review.
Major Selling Points:
MY OTP


Sydrian is one of my OTPs of OTPs. I love them so much. And the way there romance had developed is really hlashlHDKJAS. Of course I'm not going to turn down the chance to read more of them! Although SILVER SHADOWS did feature less romance than some of the other books in the series, and the romance it did contain… well I'll get to that.
Alchemy


One of the things I like most about this series and world is all the unique paranormal elements it has. It's vampires and their magic, the human magic, and the Alchemists. The Alchemists themselves are a really interesting part of the society, and their ideals are quite… extreme. In SILVER SHADOWS we got to see the darker side of the Alchemists and it was fascinating.
Swashbuckling: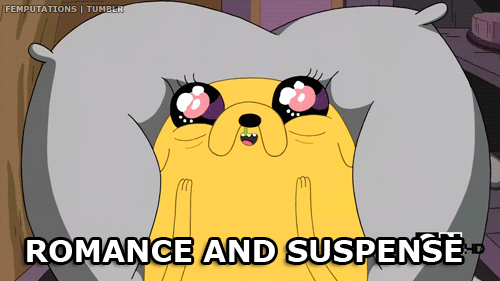 Despite some frustrating events in the first half of the book, I really enjoyed SILVER SHADOWS. There were some suspenseful twists, characters kicked ass, and there was just enough romance (and more than you would expect considering the circumstances). The first half could drag on a bit, but towards the end it was really, really excited and I couldn't stop reading! One of the final plot developments, a romantic one, is something I'm… iffy about. It seemed like a rushed solution but I can see why that decision was made. Yet I still don't know if I entirely prove…  As you might have guessed, SILVER SHADOWS ends in a cliffhanger and I can't wait to see where these new developments lead in the final book (I only just really realised the next book is the last one. I'm scared).
Lingo:

Compared to some other books I've been reading lately, Richelle Mead's writing is not the most amazing. But it's still pretty damn good. Nice and easy to read, it didn't grip me like some other novels have. Still the descriptions were good, the suspense got my heart beating, and I experienced lots of various feels.
Crew:
Sydney


Have I told you that I love Sydney? Because I love Sydney. She was such a badass in SILVER SHADOWS. Not breaking, never bowing, through all the horrible things she endured. She stayed smart, she helped people, she didn't let herself get distracted by despair. Sydney Sage was just brilliant.
Adrian


Who knew it was possible for me to get this disappointed with Adrian. He was so annoying in the first half of the book, doing things I'd thought he'd outgrown and just being a general prick. Seriously, I thought he'd have been able to hold himself together more. Thank god he grew a pair just after half way and actually became a decent human being again.
Swoonability:

Like I said earlier, the plot of this book and the characters situations really shouldn't have made much time for romance so compared to some of the other books in the series (like THE FIERY HEART), there really isn't much. What romance there was though I'm a bit iffy about. I mean, I still love Sydrian, and cherish all moments they have together, but in SILVER SHADOWS so many of those scenes were so sappy and unless I'm in the mood for that type of romance it irritates the hell out of me. There's also that plot development at the end that I'm unsure about. The whole thing seems a little rushed and I don't know if I can get behind it at this particular point in time.
Ships:
Sydney x Adrian
Rose x Dimitri
Jill x Eddie
Angela x Trey
Adrian x some self respect
Sydney x Awesomeness
Rating Report
Plot
Characters
Writing
Pacing
Romance
Overall:
4