Snow Whyte and the Queen of Mayhem

by Melissa Lemon

(Goodreads | Amazon | Book Depository)


Publisher: Cedar For Inc
Source: Netgalley
Pages: 288
Release Date: December 11th, 2013
Genres: Fairy Tales & Folklore, Legends, Myths, Fables, Love & Romance, Retelling, Young Adult

Stuck in her family's apple orchards, Kat's got plenty of work to do and only pesky Jeremy to help. But when Jeremy convinces her to run away, Kat will discover that nothing—-and no one—-in her life is quite what it seems. Wonderfully reimagined, this is the magical tale of Snow White as you've never read it before!
I received this book for free from the source listed above in exchange for an honest review. This does not affect my opinion of the book or the content of my review.
Major Selling Points:
Fairy Tale Retelling


Retellings are always so much fun. Your favourite childhood tales reinvented into something new and beautiful and asdfghjkl. SNOW WHYTE AND THE QUEEN OF MAYHEM is a retelling of Snow White (bet you didn't see that coming) and honestly surprised me. I wasn't sure I was going to like it but it turned out to be light and perfect and quite unique.
Book Club Challenge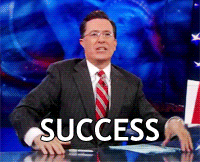 As part of the Aussie YA Readers group on Goodreads we had July/August book club challenges and it just so happened that SNOW WHYTE fit the last challenge I had to complete. It was also one of the Netgalley ARCs that had been sitting on my kindle for a while. Rather convenient. (I wasn't the first to complete them all… Did come second though)
Swashbuckling:

SNOW WHYTE was surprisingly short. I finished it in under 12 hours and that's including study time. Because of this it's quite fast pace. A lot of it is following Kat through her life. It will give you feels. And it doesn't stick 100% closely to the original fairy tale which is great! It makes some of the evil characters even more similar. Plus it meant it there were plot twists that manages to surprise me twice! The ending did seem quite abrupt though. There wasn't that much of a build up to any big climax, but in the last ten percent so many things start going down and then it ends suddenly and quite easily.
Lingo:

Another element that is really interesting about this book is the POV. It's told by the mirror. The queen's mirror! Well, the man trapped inside the mirror. It took me a while to adjust to the writing style because I'm not used to having a character actually tell the story with anecdotes and reflections and what not. But I came to really appreciate it.
Crew:
Kat


Kat is pretty much everything you expect Snow White to be. Nice and selfless, a kind soul. She also had a backbone! She stands up for herself and those she loves, and isn't one to fall for a pretty face just because they say all the right things.
Jeremy


Really wish Jeremy got more page time in SNOW WHYTE. I would have loved to see more of him and his development, especially considering the… journey he was undertaking and what he was trying to achieve. He would have been so interesting to read about. But all we got to see was him briefly as a kid and then occasionally as an adult as he tried to find work and stuff.
Jasper


Our narrator is probably the character we got to know most in this novel, and he's not even the "main character". You learn about him through his selection of viewing, thoughts on the queen, and other actions. Eventually he tells you his past and it only makes him more intriguing! Then there's that twist about him at the end that clears up even more about his character!! (I really can't talk about this as much as I'd like because spoilers)
Swoonability:

Because the book is so short, not much time is spent developing the romance. At least, not the part we got to read anyway. For most of the book the love interests are apart, and the time their relationship develops (the first friendship part anyway) is glossed over in the beginning because it's just part of the history. Despite this its still a sweet romance. And the character don't spend too much time pining after each other. There is a little bit of a potential love triangle that develops but it doesn't go anywhere because Kat is suitably suspicious of a strange new person.
Ships:
Kat x Jeremy
Queen Radiance x Horrible Things
the dwarves x a happy life together forever
Rating Report
Plot
Characters
Writing
Pacing
Romance
Overall:
3.9