This Song Will Save Your Life

by Leila Sales

(Goodreads | Amazon | Book Depository)


Publisher: Macmillan
Source: Purchased
Pages: 288
Release Date: October 10th 2013
Genres: Contemporary, Young Adult

All her life, Elise Dembowski has been an outsider. Starting a new school, she dreams of fitting in at last – but when her best attempts at popularity fail, she almost gives up. Then she stumbles upon a secret warehouse party. There, at night, Elise can be a different person, making real friends, falling in love for the first time, and finding her true passion – DJ'ing.
But when her real and secret lives collide, she has to make a decision once and for all: just who is the real Elise?

An irresistible novel about hope, heartbreak and the power of music to bring people together.
Major Selling Points:
Light & Breezy


When I started TSWSYL I was drowning in a monumental pile of study and assignments. It was stressful and overwhelming and I needed a break. I needed to read a light, easy novel to distract me and reset my brain. TSWSYL, while dealing with some heavier topics, was perfect. I may or may not have ended up reading this more than I studied for a few days…
Hype


TSWSYL is one of those books that when you tell people you're thinking of reading it, their reaction is something like "ERMAHGERD READ IT ASAPPP IT"S AMAZIIIING CHANGED MY LYFEEE". At least, that's my experience. I'd seen so many people raving about it, it was the reason I bought it when I saw it in the bookstore all those months ago. And you know what, it pretty much deserves all the hype.
Swashbuckling:

I am at a loss for words how to describe the plot of TSWSYL. When I started reading it I was telling Alise about it on skype and her reaction was basically "that sounds like a weird book" and on a few of levels it sort of is weird. But at the same time it's marvelous. Elise at the beginning is very weird, very hard on herself, uncomfortable with herself and alienated. Her mentality is desperate, down, not great. Over the course of the novel we see her discover her passion, make true friends, and become comfortable with herself. TSWSYL is about just that–not giving up, finding your passion, figuring out who you are and being comfortable with yourself. It's something most people, myself included, need to hear every now and then. TSWSYL also highlighted how horrible kids and people can be and how actions can affect someone's mentality.
That was barely about the plot at all, was it? OH WELL! Overall I loved the story line and the growth, especially at the start and the end of the novel. In the middle it got a little bit meh. I wish it hadn't ended so soon. Also, I loved how actual songs were mentioned. Right now I'm listening to a playlist that has all the songs from the book in it and it's GREAT.
Lingo:

The writing was superb. Seriously. I was adding quotes to my quotebook every few pages. So many lines resonated with me. The characters so varied and interesting, and Elise's voice is perfect. I don't think I could ask for anything better.
Crew:
Elise


Elise is probably one of the most unique YA MC I've read about. She has no powers, no outstanding talents, but she's so real. Thoughts she's had are thoughts I've had at some point in my life. Her situation is similar to some of the stuff I've experienced (fortunately never as bad/scarring as hers). Just her entire though process and life and situation and struggles seemed so real, probable, and I think a lot of people are going to be able to relate to her. It's a nice change from all the confidant, badass ladies I read about in fantasy.
Char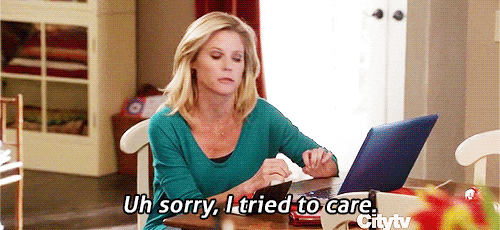 Char is the only other character I really want to talk about because… I just never liked him. Right from the get go there was something about him that rubbed me the wrong way. I never trusted him. View Spoiler » There was just something iffy about a twenty year old taking such an interest in a sixteen year old. Sure, it's not that big an age gap, but his interest at the party, the questions… When he first bought Elise the drink I thought the book was going to take a completely different path. To me Char had no real interest in Elise, he was just using her right from the beginning. As soon as she became a threat to him and his ego he wanted nothing to do with her because he's a prick. And let's not forget his treatment of Pippa. « Hide Spoiler And because of that I just couldn't bring myself to like him, or even try to view him in a good light.
Swoonability:

I am glad to report that romance isn't a huge focus in this book. Hooray! I am afraid to also say that the one relationship Elise engages in isn't entirely healthy. It  may be what she wants and what she think she needs, which is completely fine, but aspects of it are still eeehhhh. I was never completely sold. The one relationship I wanted to happen but didn't (though seeds may have been sown at the end) would have been so adorable and why couldn't I see it asjskdjalkd
Ships:
Elise x Harry

Elise x Music

Vicky x Rockstardom
Harry x more page time
Char x less page time
Pippa x a healthy obsession with something that isn't Char
Rating Report
Plot
Characters
Writing
Pacing
Romance
Overall:
4