Heir of Fire

by Sarah J. Maas

(Goodreads | Amazon | Book Depository)


Publisher: Bloomsbury
Source: Netgalley
Pages: 576
Release Date: September 11th 2014
Series: Throne of glass #3
Genres: Action & Adventure, Fantasy & Magic, Young Adult

Lost and broken, Celaena Sardothien's only thought is to avenge the savage death of her dearest friend: as the King of Adarlan's Assassin, she is bound to serve this tyrant, but he will pay for what he did. Any hope Celaena has of destroying the king lies in answers to be found in Wendlyn. Sacrificing his future, Chaol, the Captain of the King's Guard, has sent Celaena there to protect her, but her darkest demons lay in that same place. If she can overcome them, she will be Adarlan's biggest threat – and his own toughest enemy.

While Celaena learns of her true destiny, and the eyes of Erilea are on Wendlyn, a brutal and beastly force is preparing to take to the skies. Will Celaena find the strength not only to win her own battles, but to fight a war that could pit her loyalties to her own people against those she has grown to love?

This third novel in the Throne of Glass sequence, from New York Timesbestselling author Sarah J. Maas, is packed with more heart-stopping action, devastating drama and swoonsome romance, and introduces some fierce new heroines to love and hate.
I received this book for free from the source listed above in exchange for an honest review. This does not affect my opinion of the book or the content of my review.
Major Selling Points:
Epic Series


Ask me to make a list of my favourite books/series/whatever and Throne of Glass will always  manage to find it's way on there. This series has so much going for it, and I love every installment more than the last. The wait for each book it torturous but I know what I'm waiting for is of epic quality.
FANTASY. FANTASY EVERYWHERE.


These are high fantasy books and there are so many different fantasy elements packed into the pages it's great. Wyverns, witches, a fascinating world, magic, fae, assassins, kings and queens, and so much more. It sort of sounds like it's almost too much but it's not.
Swashbuckling:

HEIR OF FIRE is a turning point book, for both the plot and the characters. There is a lot of plot and character development and at times it may seem a bit slow (but trust me when I say there's still plenty of things going on to keep you more than interested). It's setting the stage for some really epic stuff to come (THAT LAST 20% OH MY GOD). There's more magic, more switching between characters as the story unravels in different parts of the world. The characters are forced to face their past, present, and furture. Fortunately  HEIR OF FIRE is not as sad as CROWN OF MIDNIGHT (my heart wouldn't have taken it) but there'st still FEELS. You learn more about Celaena's pasts, the kings plans (HOLY SHIT), and watch as beloved characters start questioning who and what they believe in and why and make you feel bloody proud of them.
Lingo: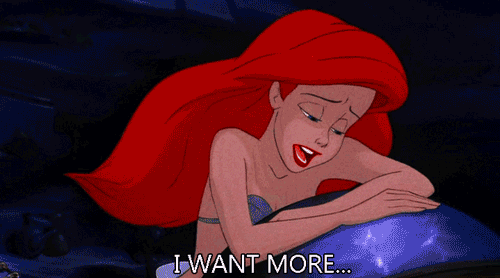 This is the part I hate talking about with this series. Not because the writing is bad, but because I get so wrapped up in the story I forget to pay attention to how the words are strung together. And all I can give is praise. Sarah J Maas makes me love her characters, who are all complicated and amazing, her world, which sounds gorgeous and magical, and the plot, which continues to shock me. I think she's earned her way onto my auto buy author list, and I can't wait to see how her story telling improves with each book in the future.
Crew:
Because we got quite a few new characters I thought I'd talk about them instead of the usual trio! This decision is mostly based on the fact that I will probably be more likely to accidentally let something slip if I tried to talk about Celaena, Chaol, and Dorian because I HAVE SO MANY FEELINGS and can talk about the new guys more objectively.
Rowan


Rowan is a freaking badass and I think you are all going to love him. A tough mentor and teacher, he's quite closed off and mysterious. But his actions and past (once it's revealed) quickly wins you over. He also has some amazing character development (all the characters do) and I cannot wait to see what Rowan becomes in future books.
Aedion Ashryver


Aedion is basically the male version of Celaena. Gorgeous, cocky as all hell (seriously, he's more arrogant than THE ASSASSIN'S BLADE Celaena), and a brilliant fighter.  The first few chapters make you hate him. You don't trust him one ounce. But my god he's great to read about. And I can't say more because ~spoilers~.
Manon Blackbeak


Manon is terrifying. Absolutely terrifying. And oh so fascinating. I'm very intrigued about her role in the novels, and am desperate to see the character growth she has yet to go through. She starts of barely human. She never shows "weak" feelings, is ruthless, doesn't take any shit. But the glimpses… Manon is a very interesting character. And will no doubt become even more interesting and awesome as the series goes on.
Swoonability:
HEIR OF FIRE doesn't really contain much romance. Characters are separated and plot development is definitely put first. For which I am grateful because the things that happen here are more important than romance, There's time for feelings and squee worthy moments later when the characters defeat the villain and create a happier world for themselves XD. Two "relationships" do develop… sort of. One is a relationship I don't really see anything romantic in. The characters become very close but not that type of close. Despite that this is going to be a couple a lot of people will ship (and I certainly see the appeal of such a ship, but don't personally this couple myself).
The other one I won't talk about too much because of an even higher risk of major plot spoilers. It's a sweet relationship that we don't glimpse too much of, but it develops really nicely on the side. The few chapters we glimpsed it in were such a nice break from some of the more serious plot development chapters and I wish we got to glimpse more of it.
Ships:
Chaol x Celaena
Aelin x Terrasen
Dorian x being a badass
Dorian x King (not with his father, silly. As in BEING THE KING HE NEEDS TO BE KING)
Erilea x Absence of the King of Adarlan
Book 4 x Badassery
Rating Report
Plot
Characters
Writing
Pacing
Romance
Overall:
4.9