Faking Normal

by Courtney C. Stevens

(Goodreads | Amazon | Book Depository)


Publisher: HarperCollins
Source: Borrowed
Pages: 338
Release Date: February 25th, 2014
Genres: Family, Friendship, Love & Romance, Social Issues, Young Adult

An edgy, realistic, and utterly captivating novel from an exciting new voice in teen fiction.

Alexi Littrell hasn't told anyone what happened to her over the summer. Ashamed and embarrassed, she hides in her closet and compulsively scratches the back of her neck, trying to make the outside hurt more than the inside does.

When Bodee Lennox, the quiet and awkward boy next door, comes to live with the Littrells, Alexi discovers an unlikely friend in "the Kool-Aid Kid," who has secrets of his own. As they lean on each other for support, Alexi gives him the strength to deal with his past, and Bodee helps her find the courage to finally face the truth.

A searing, poignant book, Faking Normal is the extraordinary debut novel from an exciting new author-Courtney C. Stevens
FAKING NORMAL is one difficult book to review. I kind of read it on whim when I was deciding on LOVE LETTERS TO THE DEAD as my next read and I ended up choosing this one. All the positive reviews had to be on to something. I was not disappointed.
The writing, the characters, the pacing, pretty much everything, was great. This is a book about a tough subject, but a very important one. However, I thought it was realistic and written very well. It was a book where you are almost never bored, and the pages fly by, especially as you try to figure out the true motives of all the characters.
Even with all of that, the best part of FAKING NORMAL is undeniably:
*Bodee*
*glitter and confetti rain down*
If you are undecided let me tell you that you need to read this book for one reason only, and his name is Bodee. This guy. This guy. Let me tell you, everyone needs a Bodee. He seriously just may be the best love interest I've ever read about in any book.
"If he were to put his heart in my hand, he might never find it again. And I'm not cruel enough to let him break while he tries to heal the impossible."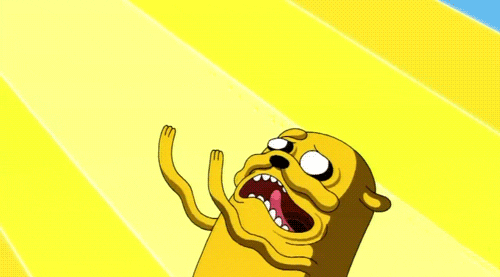 I could go on about how they changed each other and gave each other strength but this is already showing how much I worship Bodee so we should probably move on.
There is the whole "Whodunit" aspect, and although I had a suspicion initially, it was quickly thrown away as the book moved on. Then it was all revealed at the end and I had been right. I actually enjoyed not knowing all the details of the assault going into the book, it made for interesting story progression.
I had very few issues with this book, and I overlooked most of them because no matter what I considered, I fell in love with this book and it will be a favorite of mine for a long time to come. Definitely recommended.
Rating Report
Plot
Characters
Writing
Pacing
Romance
Overall:
4.6