One Tiny Lie by K.A. Tucker

by K.A. Tucker

(Goodreads | Amazon | Book Depository)


Publisher: Atria
Source: Netgalley
Pages: 279
Release Date: June 11th, 2013
Series: Ten Tiny Breaths #2
Genres: Contemporary, New Adult

Livie has always been the stable one of the two Cleary sisters, handling her parents' tragic death and Kacey's self-destructive phase with strength and maturity. But underneath that exterior is a little girl hanging onto the last words her father ever spoke to her. "Make me proud," he had said. She promised she would…and she's done her best over the past seven years with every choice, with every word, with every action.

Livie walks into Princeton with a solid plan, and she's dead set on delivering on it: Rock her classes, set herself up for medical school, and meet a good, respectable guy that she's going to someday marry. What isn't part of her plan are Jell-O shots, a lovable, party animal roommate she can't say 'no' to, and Ashton, the gorgeous captain of the men's rowing team. Definitely him. He's an arrogant ass who makes Livie's usually non-existent temper flare and everything she doesn't want in a guy. Worse, he's best friends and roommates with Connor, who happens to fits Livie's criteria perfectly. So why does she keep thinking about Ashton?

As Livie finds herself facing mediocre grades, career aspirations she no longer thinks she can handle, and feelings for Ashton that she shouldn't have, she's forced to let go of her last promise to her father and, with it, the only identity that she knows.
I received this book for free from the source listed above in exchange for an honest review. This does not affect my opinion of the book or the content of my review.
Just like with The Selection series, I find myself describing these as guilty pleasure reads. They have more than their fair share of tropes, cliches, and issues, but I still find them to be easy, entertaining reads. That said, I enjoyed this one less than Ten Tiny Breaths because it had more issues.
The very first line of the book is Livie's older sister telling Livie she's "completely fucked up." The word "whore" is pretty much a staple in this book. It is used in a derogatory way around fifteen times, and half of them are variations of "man whore." Chapter eight is even titled so. Quotes are from an ARC and need to be checked with the final version of the book.
"I'm sure he'll have no trouble finding someone to…whore it up with."
"Is he available? … But I guess a whore is always available, so it's a moot point."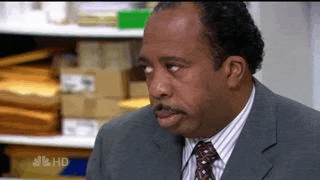 "…I murmur, silently relegating him to top spot on the man-whore totem pole."
"I could tell him to stop. I could call him a male whore.
I could tell him that's he's making me feel like a whore."
"Of all the whores you bring in and out of here…you had to turn her into one too."
And when Livie is eavesdropping on two girls chatting about their exploits,
she says: "Sure thing, whore."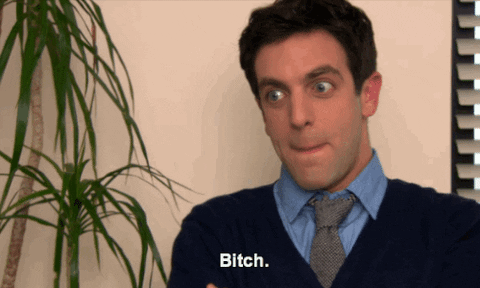 And so on. ONE TINY LIE is full of lines like these, and that's what brought this book down so much for me. Well, that and the fact that Livie is basically stringing along two guys for the entire novel. One is of course, the Perfect Nice Guy (they really do always finish last in YA), and the stereotypical Bad Boy who toys with women. Spoiler alert, guess which one she picks.
This book is sort of a college coming of age for Livie, but it doesn't really excuse her behavior or all the slut-shaming that goes on in this book even if it is "realistic." There are plenty of other contemporary YA and adult books that can tackle a storyline like this better.
Rating Report
Plot
Characters
Writing
Pacing
Romance
Overall:
1.5