Scarlet

by Marissa Meyer

(Goodreads | Amazon | Book Depository)


Publisher: Feiwel & Friends
Source: Borrowed
Pages: 454
Release Date: February 5th, 2013
Series: The Lunar Chronicles #2
Genres: Fairy Tales & Folklore, Science Fiction, Young Adult

The fates of Cinder and Scarlet collide as a Lunar threat spreads across the Earth…

Cinder, the cyborg mechanic, returns in the second thrilling installment of the bestselling Lunar Chronicles. She's trying to break out of prison—even though if she succeeds, she'll be the Commonwealth's most wanted fugitive.

Halfway around the world, Scarlet Benoit's grandmother is missing. It turns out there are many things Scarlet doesn't know about her grandmother or the grave danger she has lived in her whole life. When Scarlet encounters Wolf, a street fighter who may have information as to her grandmother's whereabouts, she is loath to trust this stranger, but is inexplicably drawn to him, and he to her. As Scarlet and Wolf unravel one mystery, they encounter another when they meet Cinder. Now, all of them must stay one step ahead of the vicious Lunar Queen Levana, who will do anything for the handsome Prince Kai to become her husband, her king, her prisoner.
You guys are going to hate me for this, but I thought Cinder was just…okay. So I wasn't too apt to read Scarlet but I did buy a copy of Cress (for some unknown reason) so I read Scarlet. And really disliked it. Until I got past the first hundred pages and everything started to flow so much better. After that, I was converted. Hooked.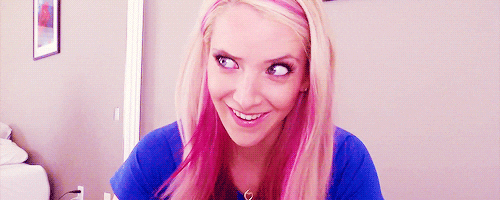 One of the best things Marissa Meyer does with her writing is showing not telling. Just like your English teacher drilled into you for all those years. For example, instead of saying: "The wolf's howl scared her" Meyer wrote this:
 "A sickening howl stopped her, sucking the air out of her lungs.
The night's chatter silenced, even the loitering city rats pausing to listen.
Scarlet had heard wild wolves before, prowling the countryside in search of easy prey on the farms.
But never had a wolf's howl send a chill down her spine like that."
In addition to the familiar characters of CINDER, there are plenty of new faces in SCARLET that you can swoon/cry/scream over. Thorne, Wolf, and Scarlet are three new main characters we get introduced to, and they are each written so originally and have such unique personalities you can not help but love them.
Characters in a gif:
Thorne
Thorne is the
comedy relief
of the group. He is described as good looking and loves the ladies. The thing I liked about Thorne is how easily
he can lighten up a situation
while still taking everything so seriously when he needs to. While I don't necessarily "ship" him with Cinder or Scarlet, I do like the friendship that develops between them. Don't you worry, Thorne. You'll have your girl.
Kai/Cinder/Scarlet
Seriously, YA heroines have nothing to complain about unless they have lived a day in Cinder's shoes. Cinder, Scarlet, and Kai have their set of challenges in this book, and none of them are easy. Scarlet's grandmother has been missing and this strange guy she met might be her only clue to finding her-if he doesn't kill her first. Kai has been trying to deal with the fallout of Cinder's situation at the ball, trying to appease the evil Queen Levana by trying to track down Cinder all the while fighting his feelings for her despite her true origins. And Cinder, poor Cinder, is an escaped fugitive the entire world is on the lookout for.
 Queen Levana
This chick has some huge plans for Earth and they all involve death, destruction and mayhem, everything a villain could wish for. Kai's hatred for Levana is so strong that it alone makes you despise this character. Plus, View Spoiler » she goes on a HUGE KILLING SPREE just because Kai couldn't track down Scarlet!


« Hide Spoiler
Wolf
Is he a good guy, is he a bad guy? No one knows. Scarlet is sure intrigued by him, but can't help her suspicion that he may be part of Team Bad Guy/Grandmother Stealing Meanies. Plus, what's with that name-Wolf? Sounds prettyyyy sketchy.
Anyway, CINDER fans will be loving this one and if you didn't like Cinder, still give it a try! I'm proof that this series can still win you over!
Rating Report
Plot
Characters
Writing
Pacing
Romance
Overall:
4